DC 12V Coolant Flush For Cars Red Quick Cooling System Flushing Equipment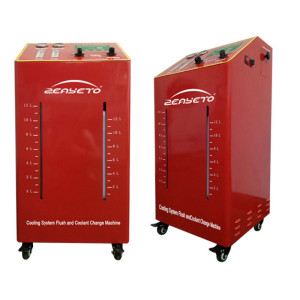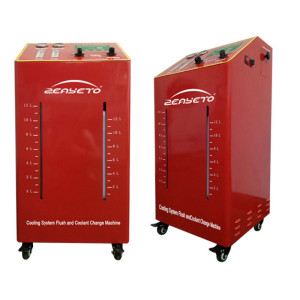 | | |
| --- | --- |
| Categories | Cooling System Flush Machine |
| Brand | Zeayeto |
| Model | CFC-401 |
| color | Red |
| Application | Car cooling system |
| Usage | Car coolant changing |
| Power | 150W |
| Voltage | DC 12V |
| Certificates | CE, Rosh |
| Warranty | 12 months |
| FOB port | Shenzhen |
| Terms of Payment | L/C, D/A, D/P, Western Union, MoneyGram, T/T, Paypal |
| Update Time | October 2,2023 |
DC 12V Coolant Flush For Cars Red Quick Cooling System Flushing Equipment

Description
Rusting and scaling are the most common phenomena that do not change antifreeze for a long time. Rust and scale can limit the flow of antifreeze in the cooling system, reducing heat dissipation, causing the engine to overheat and even cause engine damage.
The oxidized antifreeze also forms an acidic substance that corrodes the water tank, causing damage and leakage of the water tank.
The engine is the heart of the entire car, so we have to protect it.
Parameter
| | |
| --- | --- |
| Product name | Coolant flush machine |
| Model number | CFC-401 |
| Usage | Coolant system |
| Voltage | DC 12V |
| Power | 150w |
| Pressure gauge | 0-1.6Mpa |
| Vacuum gauge | -0.1-0Mpa |
| Noise | <70db |
| Oil tube | 2*2.5m |
| Dimension | 430*400*9400mm |
Function
1. Recycling old liquid from the engine end
2. Recycling old liquid from the radiator tank end
3. Add new liquid function, one-button automatic filling
4. Cycling cleaning function, dynamic circulation, thoroughly remove impurities
5. Drain the old oil drum function and drain the recovered oil
6. Empty the new oil drum function and drain excess new oil
7. Pressure leak detection function, check for leaks by increasing pressure
Usage Step
1. Before the replacement, the engine needs to be warmed up for ten minutes to increase the engine water temperature to form a large cycle
2. First disassemble the car engine water tank connection pipe and install the appropriate connector. Connect the connector on the machine to the tank
3. According to the size of the engine, add a proper amount of new coolant to the machine inlet
4. Adjust the control panel to the filling function
Note
1. The engine must be warmed up before changing the liquid, otherwise the temperature control valve cannot be opened.
2. Add new coolant, need 2-3L more than the actual need of the engine
3. The machine power can be directly connected to the car battery.