Cheap Transmission Fluid Change flush machine For Cvt Transmission Fluid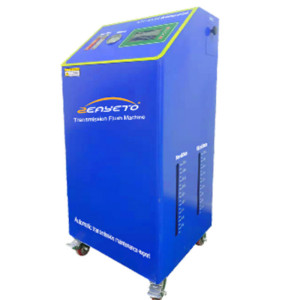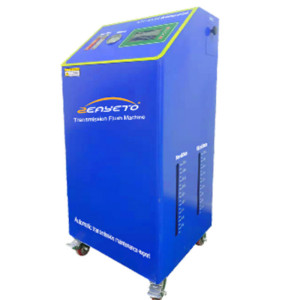 | | |
| --- | --- |
| Categories | Transmission Flush Machine |
| Brand | Zeayeto |
| Model | ATF-8100 |
| Product Name | Transmission flush machine |
| Model number | ATF8100 |
| Applification | Auto gearbox |
| Usage | Gearbox fluid exchanging |
| Power | 150 W |
| Input voltage | DC 12V |
| Gross Weight | 50 KG |
| Certification | CE |
| Warranty | 1 Year |
| FOB port | Shenzhen |
| Terms of Payment | L/C, D/A, D/P, Western Union, MoneyGram, T/T, Paypal |
| Download DOC | |
| Update Time | March 28,2023 |
Cheap Transmission Fluid Change flush machine For Cvt Transmission Fluid

Description:
ATF automatic transmission oil changer, with full intelligent computer board control, high-definition LCD display. The interior is modular in design with built-in oil filter for high precision filtration of impurities. The cleaning and oil change process is completed in a short time. Using imported electronic components, the performance is stable and the failure rate is extremely low. Deeply favored by domestic and foreign customers.
Feature:
1. Internal design with flow rate monitor to ensure cycle cleaning
2. Use the power change method to change the oil more thoroughly
3. Effectively remove sludge impurities inside the transmission
4. Effective protection of transmissions and accessories
5. Built-in high-precision electronic scale to ensure equal exchange
Characteristic details:
| | |
| --- | --- |
| Product name | Transmission flush machine |
| Model | ATF-8100 |
| Brand | Zeayeto |
| Connector | Standard and optional connector |
| Color | Red, Blue |
| Service | OEM/ODM |
FAQ:
1. What are the characteristics of the product?
Automatic identification of positive and negative power supply and direction of oil inlet and outlet;
Fuel filler with filter design;
Special custom quick female head for long service life;
Fully intelligent computer board, LCD display;
One-button calibration and automatic oil change
2. Does the change tank connector match the model?
Custom female, can match 90% models
3. What is the difference between automatic oil changer and manual oil change?
The manual oil change does not discharge the sludge and impurities of the original gearbox, and the oil change effect is not obtained. The oil changer is changed in the circulating system, and all the impurities of the oil changer can be discharged.
4. Why do I need to change the oil?
High temperature oxidation, the oil in the gearbox does not meet the oil standard;
Sludge impurities generated during use will shorten gearbox life;
All oils have a shelf life
Working principle:
The automatic gearbox uses a gravity sensor to measure the weight of the old and new oils, then calculates the flow rate of the new and old oils based on the unit time, and adjusts the speed of the oil pump with the new oil to obtain the same flow rate as the old oil. Ensure that the amount of new and old oil is equal to achieve the same amount of exchange.


Operation steps:
| | |
| --- | --- |
| Menu | Function Description |
| 1. Cyclic Clean | Clean the automatic transmission circularly |
| 2. Eqt Exchange | Replace the automatic transmission oil equally |
| 3. Add New Oil | Increase the amount of oil in the automatic transmission |
| 4. Rec Old Oil | Reduce the amount of oil in the automatic transmission |
| 5. Empty Box | Empty the new oil remaining in the machine |
| 6. System Set | Modify system parameters, such as calibration of electronic scales and one-key calibration |