Our New product 'HHO 1500' is on the Market
On February 15th, 2019, Our engineer Mr. Luo informed us that the engine carbon cleaning machine has been updated by his group. The model of this new machine is HHO-1500, which can clean auto engine carbon through generating Hydrogen and Oxygen, burning with the carbon.
Here is the main picture of HHO-1500: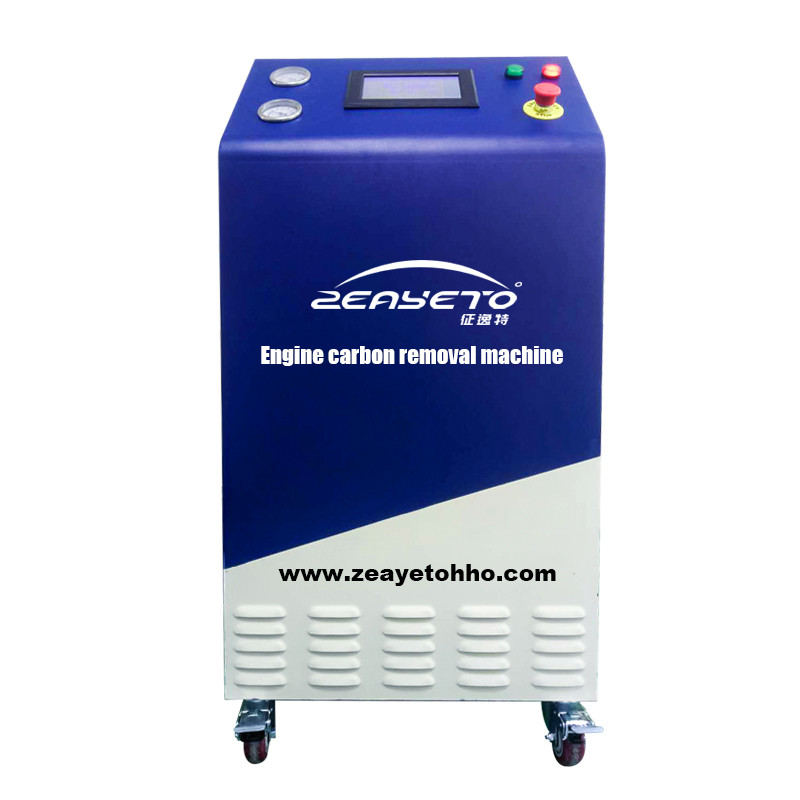 1. The principle of Hydrogen and Oxygen engine carbon cleaning machine.
Hydrogen oxygen machine, also known as the hydrogen-oxygen generator, is a device that produces hydrogen and oxygen by electrolysis of water. The hydrogen-oxygen generator rectifies and converts the power frequency (alternating current) into direct current, and decomposes in Electrochemistry alkaline water (H2O) in the electrolytic cell to form hydrogen ions (H+) and hydroxide ions (OH-), wherein hydrogen The ions move toward the cathode surface of the electrode plate to form hydrogen gas (H2), and the hydroxide ions move toward the anode surface of the electrode plate to form oxygen (O2).
The hydrogen-oxygen carbon removal machine produced by our company is used the above principle to generate hydrogen and oxygen in the electrolytic cell, which is cooled by a cooling device and processed by a safety device, and then sent to the automobile engine through a hose to remove the automobile by the high-efficiency permeability of hydrogen molecules. The engine engine carbon deposits, improve combustion efficiency, restore the horsepower and torque set by the original engine, and achieve the purpose of saving fuel and saving energy and reducing exhaust emissions.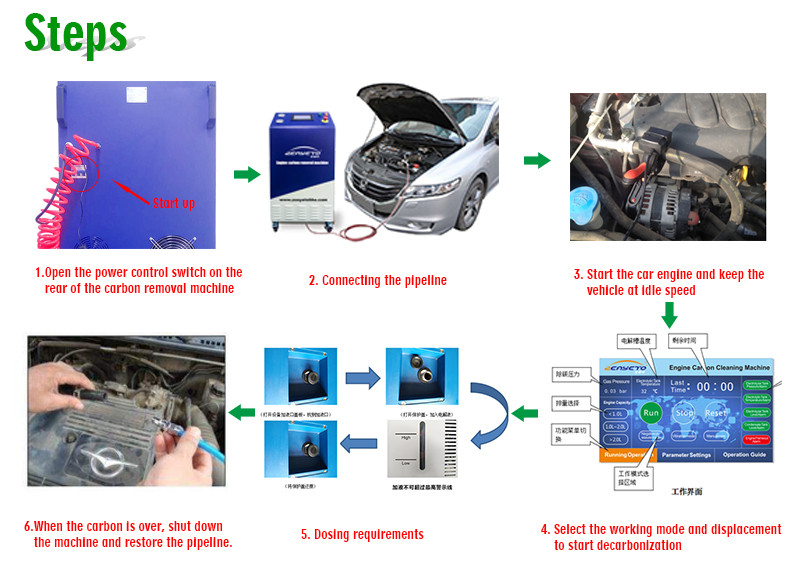 2. Advantages

Compared with the TD-501(also a engine carbon cleaning machine), HHO-1500 is more environmental friendly. The medium used during working is pure water, so it is more safe for the car engine. And the exhaust produced during working is CO2 mixing steam rather than the harmful chemical gases. What's more, it can be used for all the auto, including diesel powered car, the truck, and also the bus, which has covered the shortage of TD-501.
3. The parameter
| | | | |
| --- | --- | --- | --- |
| Working life | 80,000 Hours | Voltage | AC 220V/50Hz |
| Color | Bule | Application | Auto engine |
| Weight | 100kg | Certification | CE |
| Power | 4.5Kw | Warranty | 1 year |
| Item Name | Engine carbon removal machine | Function | Engine carbon cleaning |
| Sort | Car maintenance | MOQ | 1set |
| Model Number | HHO1500 | Price | 3100 |
| Scope | all cars | Port | Shenzhen |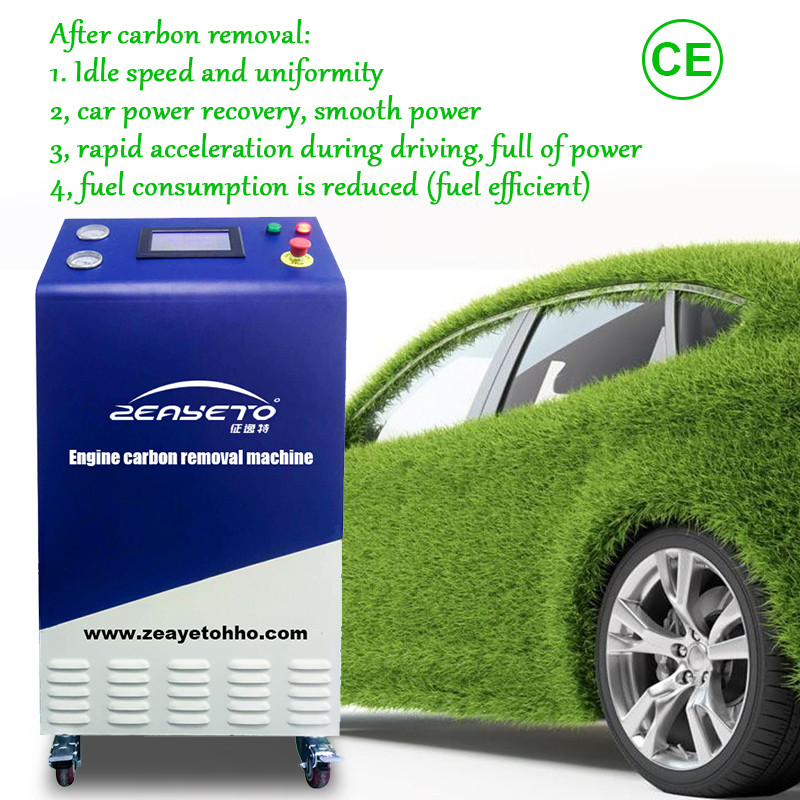 If you are interested in this machine, Please contact us!
Enquiry email: sally@zeayeto.com